Adult Forum, "CrossCurrents" Sunday at 9:15 a.m. in Backus House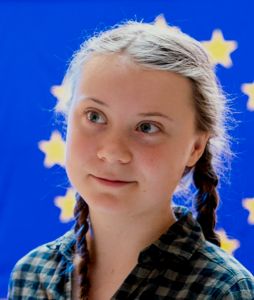 CrossCurrents meets each week from 9:15 a.m. to 10:10 a.m. in Backus House for rich conversation and meaningful reflection on contemporary topics. We explore the intersection of faith and public life, drawing from a wide variety of conversation partners.
This Sunday's CrossCurrent topic is found on the Irish Times, "Why is Greta Thunberg so Triggering for Certain Men?" As preparation for our conversation, please read the linked article and watch the accompanying video of Greta Thunberg speaking at the recent UN meeting in NY. Our conversation will be informed by Abraham Heschel's classic work, The Prophets.