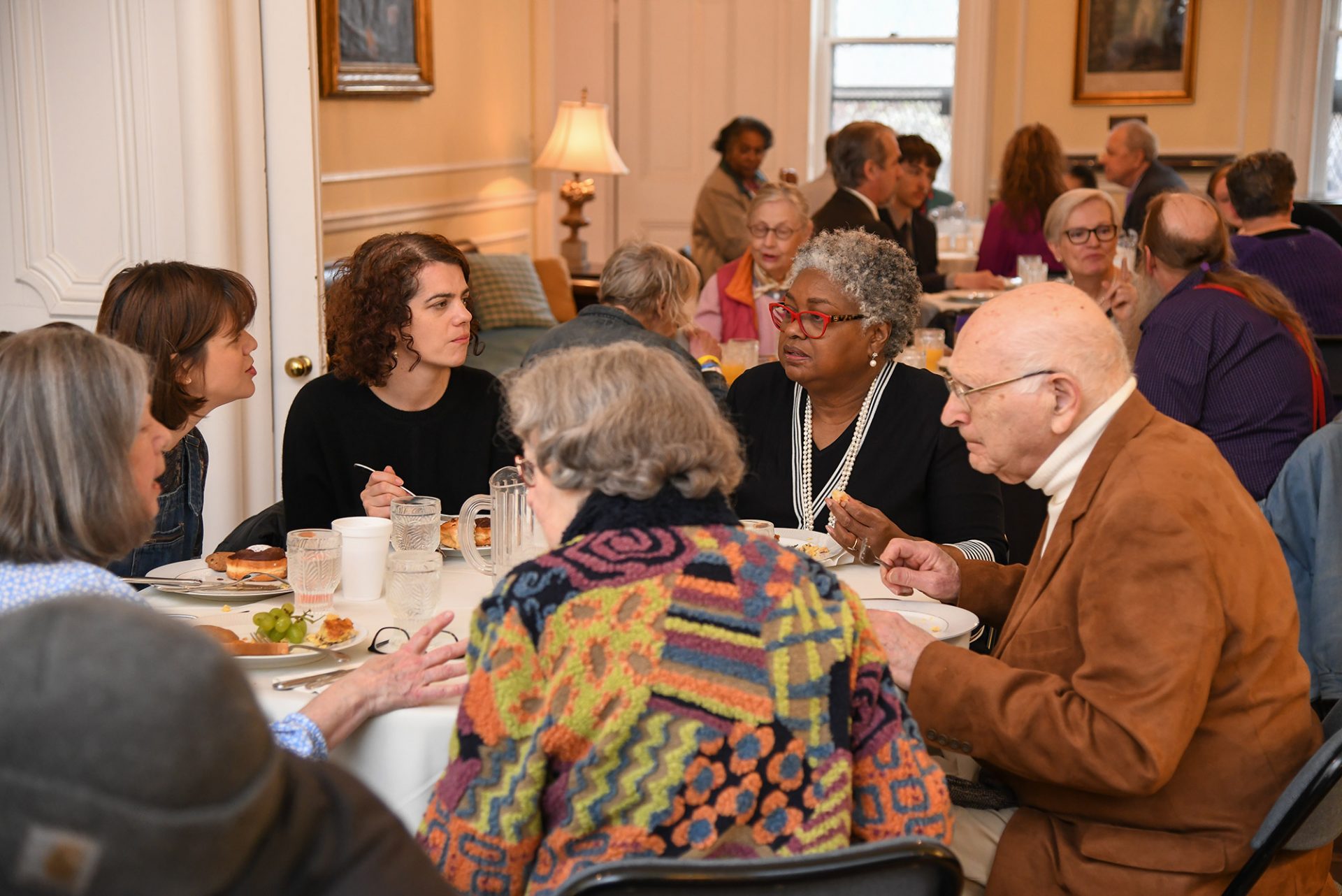 First & Franklin congregation worships together as a family of faith. Our fellowship extends beyond the formality of worship to small group activities which increase our understanding of one another.
Informal dinner groups meet on a regular basis to share a meal, exchange stories and foster new friendships. In addition to hosting  church picnics each year, periodically we attend cultural and sporting events as a group. In the summer months, the Fellowship Team hosts free family-friendly movies.
Fellowship also extends to our volunteer commitments within the church. Our governance is organized through elected and volunteer teams that plan community service, social activities, manage our finances and campus, help with corespondence and maintain our historical documents, and many other essential tasks.