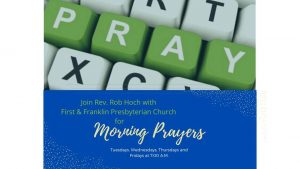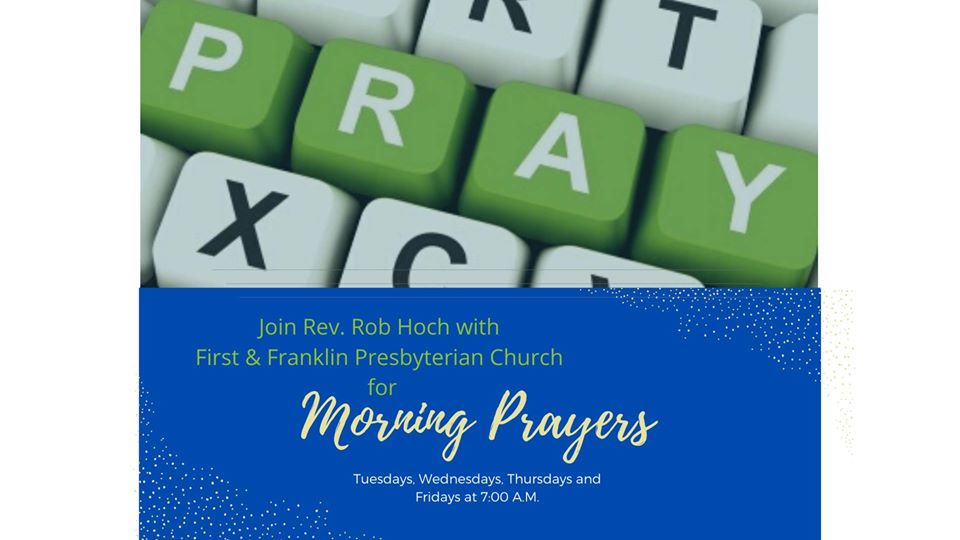 A daily opportunity for community prayer, scripture reading, and meditation. You are invited to join us at 7 a.m. from Tuesday through Friday for a virtual Zoom meeting (please see link information below), in which you may find strength for today and bright hope for tomorrow. The service lasts about 30 minutes.
Zoom Connection:
Daily Readings for Thursday, August 27, 2020
Morning Psalms 143; 147:12-20
First Reading Job 8:1-10, 20-22
Second Reading Acts 10:17-33
Gospel Reading John 7:14-36
Morning Psalm 143
1 Hear my prayer, O LORD;
give ear to my supplications in your faithfulness;
answer me in your righteousness.
2 Do not enter into judgment with your servant,
for no one living is righteous before you.
3 For the enemy has pursued me,
crushing my life to the ground,
making me sit in darkness like those long dead.
4 Therefore my spirit faints within me;
my heart within me is appalled.
5 I remember the days of old,
I think about all your deeds,
I meditate on the works of your hands.
6 I stretch out my hands to you;
my soul thirsts for you like a parched land. Selah
7 Answer me quickly, O LORD;
my spirit fails.
Do not hide your face from me,
or I shall be like those who go down to the Pit.
8 Let me hear of your steadfast love in the morning,
for in you I put my trust.
Teach me the way I should go,
for to you I lift up my soul.
9 Save me, O LORD, from my enemies;
I have fled to you for refuge.
10 Teach me to do your will,
for you are my God.
Let your good spirit lead me
on a level path.
11 For your name's sake, O LORD, preserve my life.
In your righteousness bring me out of trouble.
12 In your steadfast love cut off my enemies,
and destroy all my adversaries,
for I am your servant.
Morning Psalm 147:12-20
12 Praise the Lord, O Jerusalem!
Praise your God, O Zion!
13 For he strengthens the bars of your gates;
he blesses your children within you.
14 He grants peace within your borders;
he fills you with the finest of wheat.
15 He sends out his command to the earth;
his word runs swiftly.
16 He gives snow like wool;
he scatters frost like ashes.
17 He hurls down hail like crumbs —
who can stand before his cold?
18 He sends out his word, and melts them;
he makes his wind blow, and the waters flow.
19 He declares his word to Jacob,
his statutes and ordinances to Israel.
20 He has not dealt thus with any other nation;
they do not know his ordinances.
Praise the Lord!
Meditation
This old man was very wise, and he could answer questions that was almost impossible for people to answer. So some people went to him one day, two young people, and said, "We're going to trick this guy today. We're going to catch a bird, and we're going to carry it to this old man. And we're going to ask him, "This that we hold in our hands today, is it alive or is it dead?" If he says, 'Dead,' we're going to turn it loose and let it fly. But if he says, 'Alive,' we're going to crush it." So they walked up to this old man, and they said, "This that we hold in our hands today, is it alive or is it dead?" He looked at the young people and he smiled. And he said, "It's in your hands." 

— Fannie Lou Hamer (1917 –1977), an American voting and women's rights activist, community organizer, and a leader in the civil rights movement.
First Reading Job 8:1-10, 20-22
1Then Bildad the Shuhite answered: 2″How long will you say these things, and the words of your mouth be a great wind? 3Does God pervert justice? Or does the Almighty pervert the right? 4If your children sinned against him, he delivered them into the power of their transgression. 5If you will seek God and make supplication to the Almighty, 6if you are pure and upright, surely then he will rouse himself for you and restore to you your rightful place. 7Though your beginning was small, your latter days will be very great.
8″For inquire now of bygone generations, and consider what their ancestors have found; 9for we are but of yesterday, and we know nothing, for our days on earth are but a shadow. 10Will they not teach you and tell you and utter words out of their understanding?
20″See, God will not reject a blameless person, nor take the hand of evildoers. 21He will yet fill your mouth with laughter, and your lips with shouts of joy. 22Those who hate you will be clothed with shame, and the tent of the wicked will be no more."
Second Reading Acts 10:17-33
17Now while Peter was greatly puzzled about what to make of the vision that he had seen, suddenly the men sent by Cornelius appeared. They were asking for Simon's house and were standing by the gate. 18They called out to ask whether Simon, who was called Peter, was staying there. 19While Peter was still thinking about the vision, the Spirit said to him, "Look, three men are searching for you. 20Now get up, go down, and go with them without hesitation; for I have sent them."21So Peter went down to the men and said, "I am the one you are looking for; what is the reason for your coming?" 22They answered, "Cornelius, a centurion, an upright and God-fearing man, who is well spoken of by the whole Jewish nation, was directed by a holy angel to send for you to come to his house and to hear what you have to say." 23So Peter invited them in and gave them lodging.
The next day he got up and went with them, and some of the believers from Joppa accompanied him. 24The following day they came to Caesarea. Cornelius was expecting them and had called together his relatives and close friends. 25On Peter's arrival Cornelius met him, and falling at his feet, worshiped him. 26But Peter made him get up, saying, "Stand up; I am only a mortal." 27And as he talked with him, he went in and found that many had assembled; 28and he said to them, "You yourselves know that it is unlawful for a Jew to associate with or to visit a Gentile; but God has shown me that I should not call anyone profane or unclean. 29So when I was sent for, I came without objection. Now may I ask why you sent for me?"
30Cornelius replied, "Four days ago at this very hour, at three o'clock, I was praying in my house when suddenly a man in dazzling clothes stood before me. 31He said, 'Cornelius, your prayer has been heard and your alms have been remembered before God. 32Send therefore to Joppa and ask for Simon, who is called Peter; he is staying in the home of Simon, a tanner, by the sea.' 33Therefore I sent for you immediately, and you have been kind enough to come. So now all of us are here in the presence of God to listen to all that the Lord has commanded you to say."
Gospel Reading John 7:14-36
14About the middle of the festival Jesus went up into the temple and began to teach. 15The Jews were astonished at it, saying, "How does this man have such learning, when he has never been taught?" 16Then Jesus answered them, "My teaching is not mine but his who sent me. 17Anyone who resolves to do the will of God will know whether the teaching is from God or whether I am speaking on my own. 18Those who speak on their own seek their own glory; but the one who seeks the glory of him who sent him is true, and there is nothing false in him.
19″Did not Moses give you the law? Yet none of you keeps the law. Why are you looking for an opportunity to kill me?" 20The crowd answered, "You have a demon! Who is trying to kill you?" 21Jesus answered them, "I performed one work, and all of you are astonished. 22Moses gave you circumcision (it is, of course, not from Moses, but from the patriarchs), and you circumcise a man on the sabbath. 23If a man receives circumcision on the sabbath in order that the law of Moses may not be broken, are you angry with me because I healed a man's whole body on the sabbath? 24Do not judge by appearances, but judge with right judgment."
25Now some of the people of Jerusalem were saying, "Is not this the man whom they are trying to kill? 26And here he is, speaking openly, but they say nothing to him! Can it be that the authorities really know that this is the Messiah? 27Yet we know where this man is from; but when the Messiah comes, no one will know where he is from.' 28Then Jesus cried out as he was teaching in the temple, "You know me, and you know where I am from. I have not come on my own. But the one who sent me is true, and you do not know him. 29I know him, because I am from him, and he sent me." 30Then they tried to arrest him, but no one laid hands on him, because his hour had not yet come. 31Yet many in the crowd believed in him and were saying, "When the Messiah comes, will he do more signs than this man has done?"
32The Pharisees heard the crowd muttering such things about him, and the chief priests and Pharisees sent temple police to arrest him. 33Jesus then said, "I will be with you a little while longer, and then I am going to him who sent me. 34You will search for me, but you will not find me; and where I am, you cannot come." 35The Jews said to one another, "Where does this man intend to go that we will not find him? Does he intend to go to the Dispersion among the Greeks and teach the Greeks? 36What does he mean by saying, 'You will search for me and you will not find me' and 'Where I am, you cannot come'?"