Sunday, October 29, 2023 Sermon – Hope That Does Not Disappoint
Dorothy Churn LaPenta
First and Franklin Presbyterian Church
Reformation Sunday
October 29, 2023
Romans 5: 1-5
Matthew 22: 34-40
HOPE THAT DOES NOT DISAPPOINT
My guess is that the first thought you had this morning as you prepared to come to worship was not "I am so excited! It's Reformation Sunday."
Some of you are even thinking, "I had no idea." "Does it matter?"
Stephen Prothero in his book, "God, The Best Seller," reflects on the era when the word "religion" was pushed aside and replaced with the word "spiritual." Perhaps, you have even said, "I am spiritual, but not religious." He attributes the movement to the publication of books and articles about the divine that were less rooted in faith traditions of the church and more focused on personal experiences with God.
The Reformed Tradition of faith in which the Presbyterian Church USA resides says that the religious tradition as taught and lived out in the life of the church as well as our personal experiences of God are both essential. We can and should have both.
We do not limit the Reformed tradition to our denomination alone. More than 200 churches around the world belong to the World Communion of Reformed Churches representing millions of Christians. Reformed is a theological description that that cuts across linguistic, national, racial, class, political and cultural dimensions. It's a tradition that aims not to set up, but to break down barriers between Christians.
Some of you sitting here this morning know Reformation history far better than I do.
We do pinpoint the Reformation's beginning to an historical event which occurred on October 31, 1517. Based on his study of scripture, Catholic monk, Martin Luther printed out 95 tenets, beliefs which he felt strongly were foundational to the church's mission.
Luther lived in the time of the Holy Roman Empire. There were political struggles, royalty vying to gain and maintain power, emperors who wanted to rule countries, and the church, and a church that was hierarchal, and often complicit in these power struggles for its own gain.
Martin went to his toolbox, took a hammer, and marched to the Castle Church in Wittenberg, Germany, and pounded those 95 Theses onto the door of the church.
What would compel Martin to do such a thing?
The answer is complex. Martin's discontent had been festering, but there was a straw that broke the camel's back. The day following, October 31, November 1 was the Feast of All Saints in which those who had died were commemorated. The church used this feast day as a time to sell salvation and collect indulgences (mostly money, but also goods, services, luxuries) to guarantee grieving family members that their loved ones would make it into heaven.
There's nothing biblical about this practice.
By the way, next Sunday, we will be celebrating All Saints Day, talking about how that has come into our tradition, and remembering those who have died from this life. No indulgences are required!
Luther was a professor of moral theology, and he was hoping for an academic debate on these 95 tenets.
Some church history scholars claim that Luther never meant to start a Reformation.
He wanted the church to become accountable to its mission apart from power and political gain. I am not sure. Martin must have had an inkling that challenging the church hierarchy in this way was not going to get him promoted. He was kicked out of the church, excommunicated, and thus began the Protestant Reformation. Church reformers began coming out of the woodwork following in Martin's initial footsteps.
We owe the early reformers our gratitude for laying foundations for much of what we do in the church today. They gave us such a rich legacy on which to build. The reformers were human and quirky like us. Still, God works through us. The Reformers didn't get everything right. Even the reformers needed reforming. A few examples:
We are thankful for the courage and stubborn boldness of Martin Luther, but he didn't have a right and graceful perspective on our siblings of the Jewish faith.
John Calvin did most of his work in Geneva. He taught that the church's mission was to care for all of society, from sewers to schooling as he put it, no one gets overlooked. He lifted a liturgy where Word and Sacrament are equally important as the spiritual presence of the living Lord. But he was over the top and obsessed with polity and policy to the point that he would never nuance it according to circumstances. He was the father of boring church meetings. Some follow in those footsteps today.
John Knox worked for Reformation in Scotland, and he was not afraid to speak truth to power, even to monarchs. But his iconoclastic and puritanical tendencies left little room for any artistic expression that can edify our worship and bring us closer to God. His office was just outside, the Reformed Church of Scotland, Saint Giles Cathedral (which is not a cathedral by the way). He refused to be buried in Saint Giles because there were too many artistic expressions within those church walls. His wish was to be buried outside within 20 feet of Saint Giles Cathedral with no grave marker. His wishes were granted and today his final resting place is parking space #23 in the Saint Giles parking lot.
You can see why I am not often asked to give history lectures. It's a compelling history.
But I want to focus this morning on a tradition that gives us a shared theological commitment and an identity for living a life of faith.
Throughout church history, the church has been transformed and turned to greater righteousness not by homogeneity, privileged or otherwise, but by the marginalized who have shown new ways, given new insights, challenged scriptural interpretation, and held the church accountable for where and when it caused a cluster mess of chaos, and needed…
REFORMING
Thus, reformed, and always reforming according to the Holy Spirit: our shared theological commitment that gives us an identity.
What makes us reformed?
We are God's people saved by grace through faith- by grace alone, by faith alone because we are loved by God.
This is where we begin because this is where God begins with us.
I always started confirmation classes with a visual. On the table I would have a pitcher and next to it, I would have a beautifully wrapped box, lovely with colorful bows and ribbons, but not easy to get into. I would ask the question.
Which one is most like God's grace?
We do good things, make good choices. We are kind, generous, helpful and caring and give of our time to wonderful causes. We share all of this with God, and God opens that box and doles some well deserved grace.
Or is God's grace like this pitcher, bottomless and full of grace and before we have done anything at all, God just pours this grace generously upon us just because we are so beloved, for no other reason, just because.
Even the youth who had attended church since the cradle would most often choose the box.
They live in a world where almost everything is earned, grades, places on team, promotions, awards, and recognitions. These are not bad things.
Our works should be pleasing to God, but they are not the reason we are loved.
We can't earn God's grace. We can't earn God's love.
It's freely given.
But we can respond to it.
We are God's students of the scriptures, the Word of God.
Scripture is central to the Reformed tradition.
The people of Martin Luther's day couldn't respond to the scriptures because they did not have them. Only the church hierarchy had access to the Bible. Luther had the Bible translated in German and put it in the hands of the people. Worship services began in a languages people could understand.
We are not students of inerrant or even, I dare say, infallible scriptures.
It's a living Word by the power of the Holy Spirit. Every time you engage with it, you may hear something new.
We are to engage historically and contextually, converse with the scripture, argue with it, be changed, and challenged by this living word.
An Old Testament professor tells the story of leading Bible Studies at his church. He says that every time he announces a class, a few people come and say to him, "I'd like to come, sounds interesting, but I don't know enough about the Bible." He answers, "Well, then you must come. Because you are probably going to hear something in the scriptures that God's been trying to get thorough to the rest of us for a long time.
We are God's beloved in relationship with a beloved community, the church.
We do have personal experiences of God, but we don't privatize God and practice our faith in isolation.
We gather as the church with Jesus Christ as the head to worship God with Word and Sacrament to grow and
understand how to bear the light of Christ in our own lives and take that light into the world.
Jesus gave us the standard for going into the world.
Jesus was very clear that the law was indeed sacred and a gift from God. But the law, faith traditions, theologies must all hang from the love commandments. Rules and traditions come into play, but at times must be secondary to loving God and loving neighbor. It's why Jesus willingly healed on the Sabbath even though that went against the law. It's why Jesus ate with people who would have never been invited to the table. It's the way we are to carry the light of Christ in the world.
I could share lots with you about the church from a myriad of theological discourse, well based on scripture. There' so much, and you'd probably be bored.
But the best person to speak about the church is you. What does it mean to you and your life? It's a community that is experienced for the purpose of what God has planned. And everyone here is called by God to work that has purpose and dignity. Hierarchy is moved to the sidelines.
And if the church has ever fallen short and your memories of faith formation are not positive, know that God's heart breaks over that. Please come back!
We are God's truth seekers.
And this means we confront sin, personal and communal.
Our Book of Confessions are statements of our faith made throughout history in response to specific events going on in the world and calling out the sin; The Theological Declaration of Barmen in response to the Nazi party's actions in Germany, the Confession of 1967 in response to racial discrimination in the United States, the Brief Statement of Faith that counters exclusivity and aligns us with other faith traditions, the Confession of Belhar which recounts the horrors of apartheid that it might never happen again.
In a sermon preached in 1962, following a week of riots at the University of Mississippi, the Rev. Robert Walkup at his church in Starkville, Mississippi preached these words:
"It was a long time ago when men stole other men. It was a long time ago and very far away when men stole other men and brought them to our shores and sold them into slavery. That was sin."
Just this week, I received a communication from Jeanne Lewis from Faith in Public Life.
"As faith leaders, we are uniquely positioned to prevent and resist political violence by using our shared values, spiritual practices, and theologies to counter the dehumanizing and divisive "us versus them" messages that encourage violence. We must be courageous and protect and defend each other against those who would try to convince us that our ability to thrive depends on harming and demonizing others." Because this is sin.
History is very interested on where the church will stand on issues.
What voice will we raise? What actions will we show? What truth will we speak to power?
We are God's people who dare….. to….. hope.
It's not easy to have hope today. Have you read the headlines, listened to the news? Seen the images on your screens?
God's hope does not disappoint. It's not going to be according to our timeline or unfold in the ways we might expect.
But anyone who thinks they can thwart or oppose the momentum of God's plans for righteousness, justice, and peace for all is mistaken.
When Martin Luther picked up that quill pen and put those 95 Theses on parchment, the Holy Spirit was sighing within him to make something right that was wrong. When Martin marched to that toolbox to get his hammer, the Holy Spirit was stirring within him so that the people could know Jesus Christ and come closer to God. When Martin hammered that parchment to the door of the church, the Holy Spirit gave him breath and he dared to hope that things would be different.
We are a gathered, beloved people who dare to hope because God's hope does not disappoint.
The Holy Spirit also sighs, stirs, and breathes within us, giving us trust in God's promises and possibilities, belief in the risen Christ's continuous presence in the world, and strength to delight in the continued and challenging work of reformed and always being reformed by the power of the Holy Spirit.
In the name of the Father and of the Son and of the Holy Spirit. Amen!
ABOUT REV. DOTTIE LAPENTA: The Rev. Dorothy LaPenta (Dottie) is a retired minister member of Baltimore Presbytery. She graduated from Princeton Theological Seminary in 2002 after a 23-year career in nursing. She served as a seminary intern at First and Franklin in 2001-2002. She served for thirteen years as pastor of Hope Presbyterian Church in Mitchellville, MD. She is currently the parish associate at Prince of Peace Presbyterian Church in Crofton, MD. She is also a trustee in Baltimore Presbytery. She lives in Odenton, MD with her husband, Mike, who is a palliative care physician. They have three daughters, two sons-in-law, and four adorable grandchildren (if she does say so herself). When she's not playing with grandchildren, she enjoys reading, music, walking, friends, and staying engaged in ministry.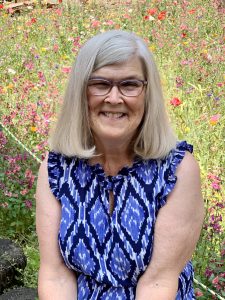 WORKS CITED
Breyeschow. "Reformation and Why Does it Matter, http;//sojoy.org/reformation, September 30, 2022
Crowder, Carolyn, producer. "At The River." Quote from sermon by Robert Walkup, preached in 1962 and from a collection no longer in print of Rev. Walkups sermons called "The Silent South" (1965, edited by Don Shriver, John Knox Press, Publisher).
Guthrie, Shirlley C. "Christian Doctrine." Westminster John Knox Press. Louisville, Kentucky: 1994.
Lewis, Jeanne. 'The Time to Act Is Now." Presbyterian Peace Fellowship. October 26, 2023
Long, Thomas. "Matthew: Westminster Bible Companion" Westminster John Knox Press, Louisville, Kentucky: 1997, pp. 254-256.
Migliore Daniel. "Faith Seeking Understanding: An Introduction to Christian Theology." William Erdman, Grand Rapids, Michigan: 2004.
Springsted, Eric. Writings for Worship on Reformation Sunday. Reformed Institute of Metropolitan Washington, October 2, 2017.
Walton, Jonathan. Princeton Theological Seminary Inaugural Address: Pray, Purpose, Possibility. October 13, 2023, Princeton University Chapel.
Weaver-Zercher. "The book editor who inadvertently helped empty America's pews." (Book Review on God, The Best Seller by Stephen Prothero). From The Christian Century. July 2023, pp. 75-76.