Good Morning,
Just a quick note to let you know that I was bumped off our call this morning but do not fear . . . I will give you the texts and a brief meditation on those. And a reminder, that given that the 3rd of July is a holiday, we will not be holding daily prayers tomorrow morning, but hope to resume next Tuesday at our regular time.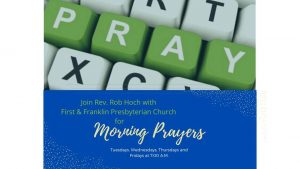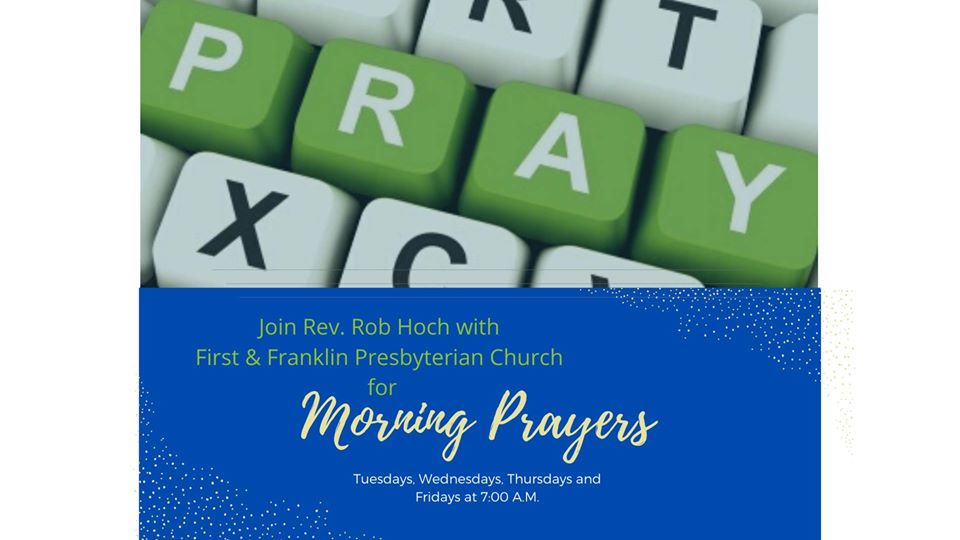 So here are the readings for your prayerful reflection:
Morning Psalm 143
1   Hear my prayer, O LORD;
give ear to my supplications in your faithfulness;
answer me in your righteousness.
2   Do not enter into judgment with your servant,
for no one living is righteous before you.

3   For the enemy has pursued me,
crushing my life to the ground,
making me sit in darkness like those long dead.
4   Therefore my spirit faints within me;
my heart within me is appalled.

5   I remember the days of old,
I think about all your deeds,
I meditate on the works of your hands.
6   I stretch out my hands to you;
my soul thirsts for you like a parched land.                    Selah

7   Answer me quickly, O LORD;
my spirit fails.
Do not hide your face from me,
or I shall be like those who go down to the Pit.
8   Let me hear of your steadfast love in the morning,
for in you I put my trust.
Teach me the way I should go,
for to you I lift up my soul.

9   Save me, O LORD, from my enemies;
I have fled to you for refuge.
10  Teach me to do your will,
for you are my God.
Let your good spirit lead me
on a level path.

11  For your name's sake, O LORD, preserve my life.
In your righteousness bring me out of trouble.
12  In your steadfast love cut off my enemies,
and destroy all my adversaries,
for I am your servant.
Morning Psalm 147:12-20
12  Praise the Lord, O Jerusalem!
Praise your God, O Zion!
13  For he strengthens the bars of your gates;
he blesses your children within you.
14  He grants peace within your borders;
he fills you with the finest of wheat.
15  He sends out his command to the earth;
his word runs swiftly.
16  He gives snow like wool;
he scatters frost like ashes.
17  He hurls down hail like crumbs —
who can stand before his cold?
18  He sends out his word, and melts them;
he makes his wind blow, and the waters flow.
19  He declares his word to Jacob,
his statutes and ordinances to Israel.
20  He has not dealt thus with any other nation;
they do not know his ordinances.
Praise the Lord!
First Reading Numbers 23:11-26
11Then Balak said to Balaam, "What have you done to me? I brought you to curse my enemies, but now you have done nothing but bless them." 12He answered, "Must I not take care to say what the LORD puts into my mouth?"

13So Balak said to him, "Come with me to another place from which you may see them; you shall see only part of them, and shall not see them all; then curse them for me from there." 14So he took him to the field of Zophim, to the top of Pisgah. He built seven altars, and offered a bull and a ram on each altar. 15Balaam said to Balak, "Stand here beside your burnt offerings, while I meet the LORD over there." 16The LORD met Balaam, put a word into his mouth, and said, "Return to Balak, and this is what you shall say." 17When he came to him, he was standing beside his burnt offerings with the officials of Moab. Balak said to him, "What has the LORD said?" 18Then Balaam uttered his oracle, saying:

"Rise, Balak, and hear; listen to me, O son of Zippor: 19God is not a human being, that he should lie, or a mortal, that he should change his mind. Has he promised, and will he not do it? Has he spoken, and will he not fulfill it?20See, I received a command to bless; he has blessed, and I cannot revoke it. 21He has not beheld misfortune in Jacob; nor has he seen trouble in Israel. The LORD their God is with them, acclaimed as a king among them. 22God, who brings them out of Egypt, is like the horns of a wild ox for them. 23Surely there is no enchantment against Jacob, no divination against Israel; now it shall be said of Jacob and Israel, 'See what God has done!' 24Look, a people rising up like a lioness, and rousing itself like a lion! It does not lie down until it has eaten the prey and drunk the blood of the slain."

25Then Balak said to Balaam, "Do not curse them at all, and do not bless them at all." 26But Balaam answered Balak, "Did I not tell you, 'Whatever the LORD says, that is what I must do'?"
Second Reading Romans 8:1-11
1There is therefore now no condemnation for those who are in Christ Jesus. 2For the law of the Spirit of life in Christ Jesus has set you free from the law of sin and of death. 3For God has done what the law, weakened by the flesh, could not do: by sending his own Son in the likeness of sinful flesh, and to deal with sin, he condemned sin in the flesh, 4so that the just requirement of the law might be fulfilled in us, who walk not according to the flesh but according to the Spirit. 5For those who live according to the flesh set their minds on the things of the flesh, but those who live according to the Spirit set their minds on the things of the Spirit. 6To set the mind on the flesh is death, but to set the mind on the Spirit is life and peace. 7For this reason the mind that is set on the flesh is hostile to God; it does not submit to God's law – indeed it cannot, 8and those who are in the flesh cannot please God.

9But you are not in the flesh; you are in the Spirit, since the Spirit of God dwells in you. Anyone who does not have the Spirit of Christ does not belong to him. 10But if Christ is in you, though the body is dead because of sin, the Spirit is life because of righteousness. 11If the Spirit of him who raised Jesus from the dead dwells in you, he who raised Christ from the dead will give life to your mortal bodies also through his Spirit that dwells in you.
Gospel Reading Matthew 22:1-14
1Once more Jesus spoke to them in parables, saying: 2″The kingdom of heaven may be compared to a king who gave a wedding banquet for his son. 3He sent his slaves to call those who had been invited to the wedding banquet, but they would not come. 4Again he sent other slaves, saying, 'Tell those who have been invited: Look, I have prepared my dinner, my oxen and my fat calves have been slaughtered, and everything is ready; come to the wedding banquet.' 5But they made light of it and went away, one to his farm, another to his business, 6while the rest seized his slaves, mistreated them, and killed them. 7The king was enraged. He sent his troops, destroyed those murderers, and burned their city. 8Then he said to his slaves, 'The wedding is ready, but those invited were not worthy. 9Go therefore into the main streets, and invite everyone you find to the wedding banquet.' 10Those slaves went out into the streets and gathered all whom they found, both good and bad; so the wedding hall was filled with guests.

11″But when the king came in to see the guests, he noticed a man there who was not wearing a wedding robe, 12and he said to him, 'Friend, how did you get in here without a wedding robe?' And he was speechless. 13Then the king said to the attendants, 'Bind him hand and foot, and throw him into the outer darkness, where there will be weeping and gnashing of teeth.' 14For many are called, but few are chosen."
Rob's Meditations:
A couple of thoughts relative to the Matthew text. I often find texts that depict God as a tyrant problematic. Basically, it contradicts how I have experienced God, namely, as One who prepares us, forms us, lives with us, reasons with us. So how do we explain these sorts of depictions of God in one of Jesus' parables? It may help to remember that Jesus will often use parables from life, which is shot through with imperfections, to teach us about the character of God which is far and away better than that exhibited by our kings, judges, princes, and so on. Think for example of another problematic parable, the unjust judge and the persistent widow. The implied analogy is that God is the unjust judge (you might also imagine God as the persistent widow, who keeps knocking at our door —and we are the unjust judges! — not seeming to get our social signals to "go away" — I actually favor that one!). Unjust judges are a known commodity. But Jesus goes on to say that even an unjust judge, if you pester him/her long enough, will do the right thing even if it is for the wrong reasons. The lesson here is subtle but not insignificant: If we can trust an unjust judge to do the right thing for the wrong reasons, how much more can we trust God who is just and does justice for the right reasons! Similarly, you might hear this text about a king and the wedding banquet. The king that Jesus has in mind would have been well-known to Matthew's audience: temperamental, arbitrary, gushing one second and cursing the next. The implied analogy is accurate only to the extent that we recognize the "not" within the text: that God is not a tyrant, but rather incomparably loving; God is the caring and loving One who provides for us our every need, not only our needs but more than our needs. The Numbers text suggests this through a different lens: no matter how Balak positions Balaam relative to the outlook on the people of Israel, God loves them, whether fair or foul. God loves with a steadfast love. Back to Matthew — consider the story of the wedding guest without a wedding garment. While an ordinary tyrant might behave this way (punishing the guest for inappropriate attire), what would we expect from God in Christ? We know what to expect — if God in Genesis' account of the fall and exile of Adam and Eve is any indication, we have reason to be hopeful and more than that! In the account of our expulsion from Eden, God becomes a seamstress, sowing together skins so that they will be protected from the cold of wilderness. If this is the God we know in the fall, when we were at our worst, how much more will God clothe us with love, compassion, and joy at the wedding banquet! Again, Matthew anticipates that we will be hearing this text through the stories of Jesus and with the wisdom of the Spirit that "clothes" our hearts with joy, welcoming us as not only guests, but as children of God, God's very own, whose cry God hears and whose lives God welcomes.
Closing Prayer
O God, 
you are the well-spring of life.
Pour into our hearts the living water of your grace,
that we may be refreshed to live this day in joy,
confident of your presence and empowered by your peace,
in Jesus Christ our Lord.
Amen.
Until we meet again, God's peace be with you!
Rob.
P.S. I got a note afterward saying that after I was "kicked out" of the Zoom meeting, the prayers continued, under the able leadership of the saints of this church!