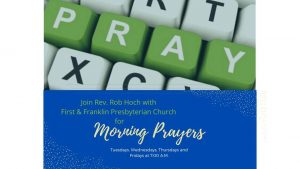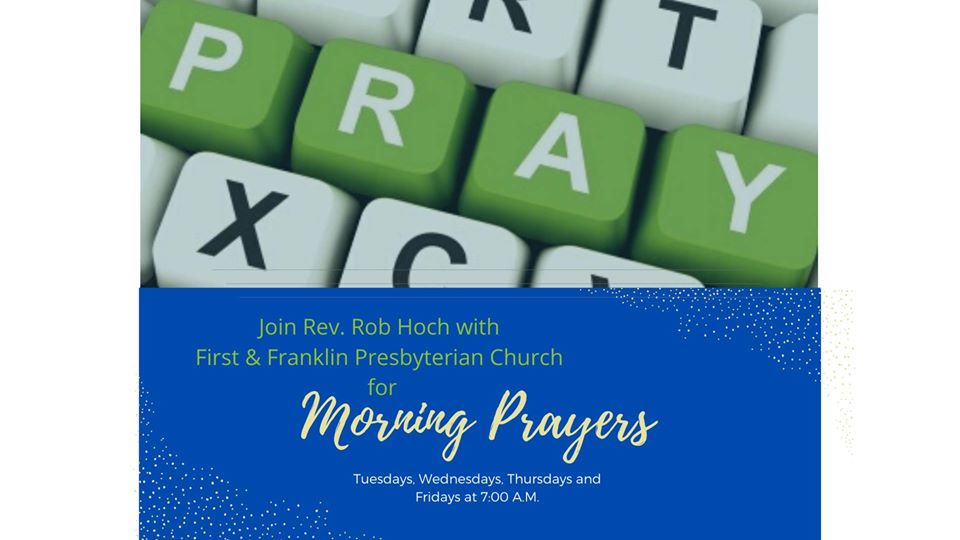 A daily opportunity for community prayer, scripture reading, and meditation. You are invited to join us at 7 a.m. from Tuesday through Friday for a virtual Zoom meeting (please see link information below), in which you may find strength for today and bright hope for tomorrow. The service lasts about 30 minutes.
Zoom Connection:
Daily Readings for Tuesday, September 1, 2020
Morning Psalms 12; 146
First Reading Job 12:1, 13:3-17, 21-27
Second Reading Acts 12:1-17
Gospel Reading John 8:33-47
Morning Psalm 12
1 Help, O LORD, for there is no longer anyone who is godly;
the faithful have disappeared from humankind.
2 They utter lies to each other;
with flattering lips and a double heart they speak.
3 May the LORD cut off all flattering lips,
the tongue that makes great boasts,
4 those who say, "With our tongues we will prevail;
our lips are our own — who is our master?"
5 "Because the poor are despoiled, because the needy groan,
I will now rise up," says the LORD;
"I will place them in the safety for which they long."
6 The promises of the LORD are promises that are pure,
silver refined in a furnace on the ground,
purified seven times.
7 You, O LORD, will protect us;
you will guard us from this generation forever.
8 On every side the wicked prowl,
as vileness is exalted among humankind.
Morning Psalm 146
1 Praise the LORD!
Praise the LORD, O my soul!
2 I will praise the LORD as long as I live;
I will sing praises to my God all my life long.
3 Do not put your trust in princes,
in mortals, in whom there is no help.
4 When their breath departs, they return to the earth;
on that very day their plans perish.
5 Happy are those whose help is the God of Jacob,
whose hope is in the LORD their God,
6 who made heaven and earth,
the sea, and all that is in them;
who keeps faith forever;
7 who executes justice for the oppressed;
who gives food to the hungry.
The LORD sets the prisoners free;
8 the LORD opens the eyes of the blind.
The LORD lifts up those who are bowed down;
the LORD loves the righteous.
9 The LORD watches over the strangers;
he upholds the orphan and the widow,
but the way of the wicked he brings to ruin.
10 The LORD will reign forever,
your God, O Zion, for all generations.
Praise the LORD!
Meditation
From G. K. Chesterton
The repetition in Nature may not be a mere recurrence; it may be a theatrical encore. Heaven may encore the bird who laid the egg. If the human being conceives and brings forth a child instead of bringing forth a fish, or a bat, or a griffin, the reason may not be that we are fixed in an animal fate without life or purpose. It may be that our little tragedy has touched the gods, that they admire it from their starry galleries, and at the end of every human drama, the human person is called again and again before the curtain. Repetition may go on for millions of years, by mere choice, and at any instant it may stop. Human beings may stand on earth generation after generation, and yet each birth may be their positively last appearance.
First Reading Job 12:1, 13:3-17, 21-27
1Then Job answered:
3″But I would speak to the Almighty, and I desire to argue my case with God.4As for you, you whitewash with lies; all of you are worthless physicians. 5If you would only keep silent, that would be your wisdom! 6Hear now my reasoning, and listen to the pleadings of my lips. 7Will you speak falsely for God, and speak deceitfully for him? 8Will you show partiality toward him, will you plead the case for God? 9Will it be well with you when he searches you out? Or can you deceive him, as one person deceives another? 10He will surely rebuke you if in secret you show partiality. 11Will not his majesty terrify you, and the dread of him fall upon you? 12Your maxims are proverbs of ashes, your defenses are defenses of clay.
13″Let me have silence, and I will speak, and let come on me what may. 14I will take my flesh in my teeth, and put my life in my hand. 15See, he will kill me; I have no hope; but I will defend my ways to his face. 16This will be my salvation, that the godless shall not come before him. 17Listen carefully to my words, and let my declaration be in your ears.
21withdraw your hand far from me, and do not let dread of you terrify me. 22Then call, and I will answer; or let me speak, and you reply to me. 23How many are my iniquities and my sins? Make me know my transgression and my sin. 24Why do you hide your face, and count me as your enemy? 25Will you frighten a windblown leaf and pursue dry chaff? 26For you write bitter things against me, and make me reap the iniquities of my youth. 27You put my feet in the stocks, and watch all my paths; you set a bound to the soles of my feet.
Second Reading Acts 12:1-17
1About that time King Herod laid violent hands upon some who belonged to the church. 2He had James, the brother of John, killed with the sword. 3After he saw that it pleased the Jews, he proceeded to arrest Peter also. (This was during the festival of Unleavened Bread.) 4When he had seized him, he put him in prison and handed him over to four squads of soldiers to guard him, intending to bring him out to the people after the Passover. 5While Peter was kept in prison, the church prayed fervently to God for him.
6The very night before Herod was going to bring him out, Peter, bound with two chains, was sleeping between two soldiers, while guards in front of the door were keeping watch over the prison. 7Suddenly an angel of the Lord appeared and a light shone in the cell. He tapped Peter on the side and woke him, saying, "Get up quickly." And the chains fell off his wrists. 8The angel said to him, "Fasten your belt and put on your sandals." He did so. Then he said to him, "Wrap your cloak around you and follow me."9Peter went out and followed him; he did not realize that what was happening with the angel's help was real; he thought he was seeing a vision. 10After they had passed the first and the second guard, they came before the iron gate leading into the city. It opened for them of its own accord, and they went outside and walked along a lane, when suddenly the angel left him. 11Then Peter came to himself and said, "Now I am sure that the Lord has sent his angel and rescued me from the hands of Herod and from all that the Jewish people were expecting."
12As soon as he realized this, he went to the house of Mary, the mother of John whose other name was Mark, where many had gathered and were praying. 13When he knocked at the outer gate, a maid named Rhoda came to answer. 14On recognizing Peter's voice, she was so overjoyed that, instead of opening the gate, she ran in and announced that Peter was standing at the gate. 15They said to her, "You are out of your mind!" But she insisted that it was so. They said, "It is his angel." 16Meanwhile Peter continued knocking; and when they opened the gate, they saw him and were amazed. 17He motioned to them with his hand to be silent, and described for them how the Lord had brought him out of the prison. And he added, "Tell this to James and to the believers." Then he left and went to another place.
Gospel Reading John 8:33-47
33They answered him, "We are descendants of Abraham and have never been slaves to anyone. What do you mean by saying, 'You will be made free'?"
34Jesus answered them, "Very truly, I tell you, everyone who commits sin is a slave to sin. 35The slave does not have a permanent place in the household; the son has a place there forever. 36So if the Son makes you free, you will be free indeed. 37I know that you are descendants of Abraham; yet you look for an opportunity to kill me, because there is no place in you for my word. 38I declare what I have seen in the Father's presence; as for you, you should do what you have heard from the Father."
39They answered him, "Abraham is our father." Jesus said to them, "If you were Abraham's children, you would be doing what Abraham did, 40but now you are trying to kill me, a man who has told you the truth that I heard from God. This is not what Abraham did. 41You are indeed doing what your father does." They said to him, "We are not illegitimate children; we have one father, God himself." 42Jesus said to them, "If God were your Father, you would love me, for I came from God and now I am here. I did not come on my own, but he sent me. 43Why do you not understand what I say? It is because you cannot accept my word. 44You are from your father the devil, and you choose to do your father's desires. He was a murderer from the beginning and does not stand in the truth, because there is no truth in him. When he lies, he speaks according to his own nature, for he is a liar and the father of lies. 45But because I tell the truth, you do not believe me. 46Which of you convicts me of sin? If I tell the truth, why do you not believe me? 47Whoever is from God hears the words of God. The reason you do not hear them is that you are not from God."