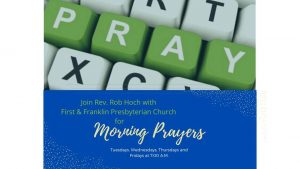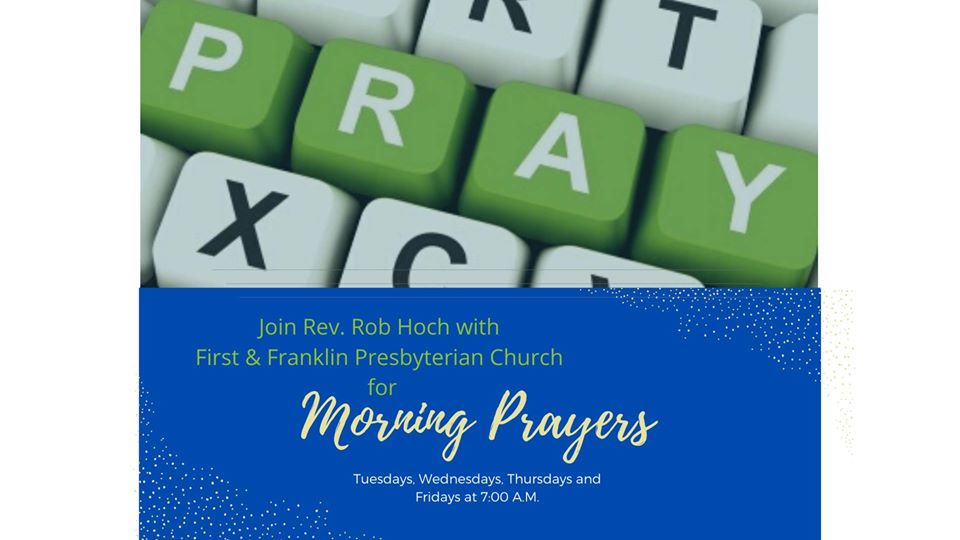 A daily opportunity for community prayer, scripture reading, and meditation. You are invited to join us at 7 a.m. from Tuesday through Friday for a virtual Zoom meeting (please see link information below), in which you may find strength for today and bright hope for tomorrow. The service lasts about 30 minutes.
Zoom Connection:
Daily Readings for Friday, September 4, 2020
Morning Psalms 84; 148
First Reading Job 19:1-7, 14-27
Second Reading Acts 13:13-25
Gospel Reading John 9:18-41
Evening Psalms 25; 40
Morning Psalm 84
1 How lovely is your dwelling place,
O LORD of hosts!
2 My soul longs, indeed it faints
for the courts of the LORD;
my heart and my flesh sing for joy
to the living God.
3 Even the sparrow finds a home,
and the swallow a nest for herself,
where she may lay her young,
at your altars, O LORD of hosts,
my King and my God.
4 Happy are those who live in your house,
ever singing your praise. Selah
5 Happy are those whose strength is in you,
in whose heart are the highways to Zion.
6 As they go through the valley of Baca
they make it a place of springs;
the early rain also covers it with pools.
7 They go from strength to strength;
the God of gods will be seen in Zion.
8 O LORD God of hosts, hear my prayer;
give ear, O God of Jacob! Selah
9 Behold our shield, O God;
look on the face of your anointed.
10 For a day in your courts is better
than a thousand elsewhere.
I would rather be a doorkeeper in the house of my God
than live in the tents of wickedness.
11 For the LORD God is a sun and shield;
he bestows favor and honor.
No good thing does the LORD withhold
from those who walk uprightly.
12 O LORD of hosts,
happy is everyone who trusts in you.
Morning Psalm 148
1 Praise the Lord!
Praise the Lord from the heavens;
praise him in the heights!
2 Praise him, all his angels;
praise him, all his host!
3 Praise him, sun and moon;
praise him, all you shining stars!
4 Praise him, you highest heavens,
and you waters above the heavens!
5 Let them praise the name of the Lord,
for he commanded and they were created.
6 He established them forever and ever;
he fixed their bounds, which cannot be passed.
7 Praise the Lord from the earth,
you sea monsters and all deeps,
8 fire and hail, snow and frost,
stormy wind fulfilling his command!
9 Mountains and all hills,
fruit trees and all cedars!
10 Wild animals and all cattle,
creeping things and flying birds!
11 Kings of the earth and all peoples,
princes and all rulers of the earth!
12 Young men and women alike,
old and young together!
13 Let them praise the name of the Lord,
for his name alone is exalted;
his glory is above earth and heaven.
14 He has raised up a horn for his people,
praise for all his faithful,
for the people of Israel who are close to him.
Praise the Lord!
Meditation
Listening for God's Voice
Standing back from all your natural fussing and frettings; coming in out of the wind. We can only do it for moments at first. But from those moments the new sort of life will be spreading through our system: because now we are letting God work at the right part of us. It is the difference between paint, which is merely laid on the surface, and a dye or stain which soaks right through.
C.S. Lewis, Mere Christianity
First Reading Job 19:1-7, 14-27
1Then Job answered: 2″How long will you torment me, and break me in pieces with words? 3These ten times you have cast reproach upon me; are you not ashamed to wrong me? 4And even if it is true that I have erred, my error remains with me. 5If indeed you magnify yourselves against me, and make my humiliation an argument against me, 6know then that God has put me in the wrong, and closed his net around me. 7Even when I cry out, 'Violence!' I am not answered; I call aloud, but there is no justice.
14″My relatives and my close friends have failed me; 15the guests in my house have forgotten me; my serving girls count me as a stranger; I have become an alien in their eyes. 16I call to my servant, but he gives me no answer; I must myself plead with him. 17My breath is repulsive to my wife; I am loathsome to my own family. 18Even young children despise me; when I rise, they talk against me. 19All my intimate friends abhor me, and those whom I loved have turned against me. 20My bones cling to my skin and to my flesh, and I have escaped by the skin of my teeth. 21Have pity on me, have pity on me, O you my friends, for the hand of God has touched me! 22Why do you, like God, pursue me, never satisfied with my flesh?
23″O that my words were written down! O that they were inscribed in a book! 24O that with an iron pen and with lead they were engraved on a rock forever! 25For I know that my Redeemer lives, and that at the last he will stand upon the earth; 26and after my skin has been thus destroyed, then in my flesh I shall see God, 27whom I shall see on my side, and my eyes shall behold, and not another. My heart faints within me!
Second Reading Acts 13:13-25
13Then Paul and his companions set sail from Paphos and came to Perga in Pamphylia. John, however, left them and returned to Jerusalem; 14but they went on from Perga and came to Antioch in Pisidia. And on the sabbath day they went into the synagogue and sat down. 15After the reading of the law and the prophets, the officials of the synagogue sent them a message, saying, "Brothers, if you have any word of exhortation for the people, give it." 16So Paul stood up and with a gesture began to speak:
"You Israelites, and others who fear God, listen. 17The God of this people Israel chose our ancestors and made the people great during their stay in the land of Egypt, and with uplifted arm he led them out of it. 18For about forty years he put up with them in the wilderness. 19After he had destroyed seven nations in the land of Canaan, he gave them their land as an inheritance 20for about four hundred fifty years. After that he gave them judges until the time of the prophet Samuel. 21Then they asked for a king; and God gave them Saul son of Kish, a man of the tribe of Benjamin, who reigned for forty years. 22When he had removed him, he made David their king. In his testimony about him he said, 'I have found David, son of Jesse, to be a man after my heart, who will carry out all my wishes.' 23Of this man's posterity God has brought to Israel a Savior, Jesus, as he promised; 24before his coming John had already proclaimed a baptism of repentance to all the people of Israel. 25And as John was finishing his work, he said, 'What do you suppose that I am? I am not he. No, but one is coming after me; I am not worthy to untie the thong of the sandals on his feet.'"
Gospel Reading John 9:18-41
18The Jews did not believe that he had been blind and had received his sight until they called the parents of the man who had received his sight 19and asked them, "Is this your son, who you say was born blind? How then does he now see?" 20His parents answered, "We know that this is our son, and that he was born blind; 21but we do not know how it is that now he sees, nor do we know who opened his eyes. Ask him; he is of age. He will speak for himself." 22His parents said this because they were afraid of the Jews; for the Jews had already agreed that anyone who confessed Jesus to be the Messiah would be put out of the synagogue. 23Therefore his parents said, "He is of age; ask him."
24So for the second time they called the man who had been blind, and they said to him, "Give glory to God! We know that this man is a sinner." 25He answered, "I do not know whether he is a sinner. One thing I do know, that though I was blind, now I see." 26They said to him, "What did he do to you? How did he open your eyes?" 27He answered them, "I have told you already, and you would not listen. Why do you want to hear it again? Do you also want to become his disciples?" 28Then they reviled him, saying, "You are his disciple, but we are disciples of Moses. 29We know that God has spoken to Moses, but as for this man, we do not know where he comes from." 30The man answered, "Here is an astonishing thing! You do not know where he comes from, and yet he opened my eyes. 31We know that God does not listen to sinners, but he does listen to one who worships him and obeys his will. 32Never since the world began has it been heard that anyone opened the eyes of a person born blind. 33If this man were not from God, he could do nothing." 34They answered him, "You were born entirely in sins, and are you trying to teach us?" And they drove him out.
35Jesus heard that they had driven him out, and when he found him, he said, "Do you believe in the Son of Man?" 36He answered, "And who is he, sir? Tell me, so that I may believe in him." 37Jesus said to him, "You have seen him, and the one speaking with you is he." 38He said, "Lord, I believe." And he worshiped him. 39Jesus said, "I came into this world for judgment so that those who do not see may see, and those who do see may become blind." 40Some of the Pharisees near him heard this and said to him, "Surely we are not blind, are we?" 41Jesus said to them, "If you were blind, you would not have sin. But now that you say, 'We see,' your sin remains."